"Must Read" Articles:
Differences with
Greyhound
Blood Work
What to do if Your
Greyhound is Lost

Buy dog food & help GAF


Free Shipping on Dog and Cat Food

Welcome to The Villages Greyhound Club
We are a group of individuals who love Greyhounds. We enjoy getting together to talk about our hounds, while educating the public on Greyhound racing as well as Greyhound Adoption.
We do this through activities in the community. Our Greyhounds love spending time with each other at gatherings in the town squares, here in The Villages and other venues in our area.
We try to raise money, through various fundraisers, to benefit Greyhound Adoptions of Florida in Citra, Florida, from where many of us have adopted our dogs.
If you are interested in joining our group, even if you do not have a Greyhound, you are most welcome! Please feel free to contact me at 352-753-6563.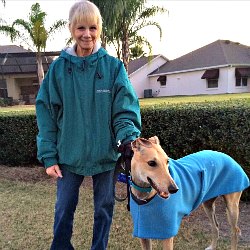 Carol Bellavia, President

| | |
| --- | --- |
| Our site is best viewed by using Google | |
New Fundraising Effort for GAF ...
Help GAF win up to $500 by taking part in the Walk & Win Challenge from WoofTrax. In addition to a few $500 prizes there will be $25 and $50 prizes awarded too.
How to participate:
* First, you MUST download the most recent version of the Walk for a Dog app through either the AppStore or GooglePlay.
* Then, walk! A walk of at least 1/4 mile can be a winning walk as long as you are using the most recent version of the Walk for a Dog app. Check out the Walk & Win page for an updated list of winning walks and additional information about the challenge.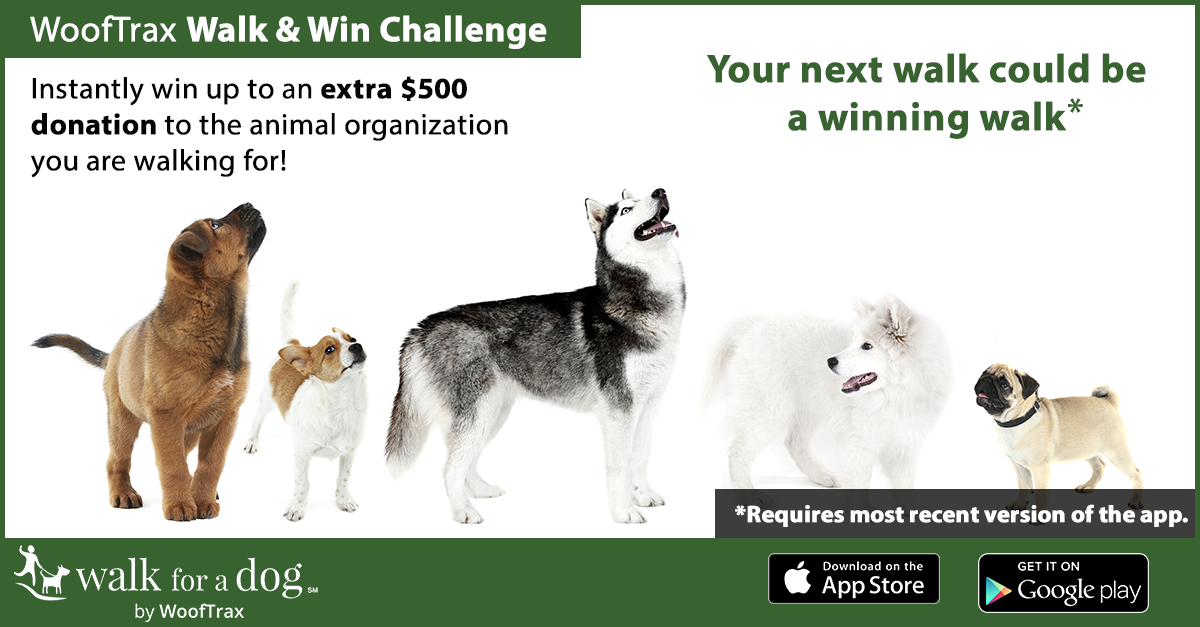 Spread the word to your friends and family with dogs to help get more walkers for GAF! The more people walking for GAF during this challenge, the greater the chance GAF will win an extra instant donation.

Upcoming Events:
Chili's "Giveback" Nights
Monday & Tuesday, December 4 & 5
Noon to 10:00 PM
Hwy 441 / Avandia Central

Greyhound Gathering / Walkabout
Monday, December 18
6:30 PM – 7:30 PM
Spanish Springs Square